180 Jolly Christmas Titles For Your Scrapbook Pages
Christmas is without doubt the most magical time of the year!
The holiday season is so much more than December 25th; it's really the whole month of December that builds up to the big day.
Although we all wait in anticipation of Christmas day, several weeks of events leading up to it, Christmas concerts, family gatherings, trip to the shopping mall, Christmas Parties and on and on.
So I'm guessing that if you are anything like me, you probably take close to a million pictures.
That means there is A LOT of scrapbooking to do.
If you're feeling stuck for ideas on what to title your Christmas scrapbook page, read on for a huge list of 180 ideas sure to put some of that Christmas magic into your pages.
This post may contain affiliate links. This means if you click through and buy, we may earn a small commission. (At no cost to you.) Please see our full disclosure for more details.
Christmas Scrapbook Page Title Ideas
A Snowy Christmas
A-carolling We Will Go
A Chat with Santa
A Christmas Story
A Time For Giving
All I Want For Christmas (Is You)
Away In The Manger
A Bunch Of Merry Elfs
All Around The Tree
All That Jingles
All Is Calm, All Is Bright
All The Lights Are Shining So Brightly
A Taste Of Christmas
All Spruced Up
A Wonderful Life
All Wrapped Up
A Very Merry Christmas
Baking Memories
Baking Goodies
Baking For Santa
Baby, It's Cold Outside
Best Time Of The Year
Believe
Believe In The Magic
Believe In Santa
Bah Humbug
Best Gift Ever
Bitty Bakers
Christmas Carols (or Carolling)
Christmas Concert
Celebrate The Season
Christmas Cookies
Christmas Baking
Christmas Unwrapped
Christmas Wish List
Christmas Bells Are Ringing
Candy Cane Christmas
Christmas Cheer
Christmas Joy
Christmas Cuties
Christmas Chaos
Cookies & Milk For Santa
Cookies for ME!
Cookie Cuties
Christmas Traditions
Countdown To Christmas
You might also be interested in 127 Titles For Your Winter Scrapbook Pages
Deck The Halls
Decorating Cookies
Decorating Gingerbread Houses
Dancing Merrily
Dear Santa, We've Been Good!
Dreaming Of A White Christmas
Don't Stop Beliven'
December Nights
December Chaos
December Magic
December Twenty-Fifth
December Delights
Dashing Through The Snow
Elf Shenanigans
#Elfie
Elfin' Around
Elf Mail
ELF
Feeling Frosty
Feliz Navidad
Full Of Christmas Cheer
Full Of Christmas Spirit(s)
Full Of Cheer
Filled With Cheer
Filled With Christmas Spirit
Fa-la-la-la-la
Gingerbread Extravaganza
Gingerbread Express
Gingerbread Chaos
Glory To The Newborn King
Gangster Wrapper
Have Yourself A Merry Little Christmas
Home For The Holidays
Happy Howl-idays
Hallmark Movie Marathon
Have A Happy Holiday
Holly Jolly
Have A Holly Jolly Christmas
Holly Jolly Days
Have A Cup Of Cheer
Hunting For The Perfect Tree
Handmade Christmas
Happy Christmas
HO HO HO
Christmas Scrapbook Kits
It's Beginning To Look A Lot Like Christmas
It's The Happiest Season Of All
I'm On The List
It's Christmas Time
I Believe
I Saw Mommy Kissing Santa Claus
Joyful Day
Joy Peace Hope
Joy To The World
Jolly Old Elf
Jingle Bells
Jingle Bell Rock
Just Believe
Joy To The World
Let It Snow
Let's Be Jolly
Last Christmas I Gave You My Heart
Love For Santa
Laughter Fills The Air
Life Is Better With Cookies
Lovely Branches
Merry Christmas
May All Your Christmas Wishes Come True
Mele Kalikimaka
Mail For Santa
Merry Grinchmas
Mall Madness
My Christmas List
Mistletoe Mischief
Merry Memories
Merry Music
Merry & Bright
My Grandma Knows Santa
Made With Love
Memories Of The Holiday Season
Mistletoe Magic
Not A Creature Was Stirring
No.1 Elf
Naughty or Nice
Nice List
Opening Presents
Oh, Deer!
OMG It's Santa!
O Christmas Tree
One More Sleep
Piles Of Presents
Picture With Santa
Presents Under The Tree
Pretty Paper
Polar Express
Rockin' Around The Christmas Tree
Sleigh Bells Ring
Sitting On Santa's Lap
Seeing Santa
Singing Loud For All To Hear
St. Nick Was Here
Sweet Christmas Memories
Santa Paws
Santa Claws
Sparkly Bows & Mistletoe
Santa's List
Santa's Coming
Santa Express
Silent Night (Holy Night)
What is Christmas? It is tenderness for the past, courage for the present and hope for the future.

agnes M. Pahro
Christmas Embellishments For Your Scrapbook
The Bells Are Ringing
The North Pole
Trimming The Tree
Trim The Tree
The Stockings Were Hung
Stuffed Stockings
The Fire Is So Delightful
Team Santa
'Tis The Season To Sparkle
'Tis The Season To Be Jolly
The Elf Did It
Totally Sleighed' It
The Most Wonderful Time Of The Year
Treats For Santa
The Magic Of Christmas
The Reason For The Season
This Is Christmas
Under The Mistletoe
Under The Tree
Ugly Sweater Season
Whatever Santa Doesn't Bring Grandma Will
You're A Mean One, Mister Grinch
____ Signs Christmas Is Coming
12 Days Of Christmas
Get Your Printable Copy Of This List Here
You Might Like These Christmas Themed Products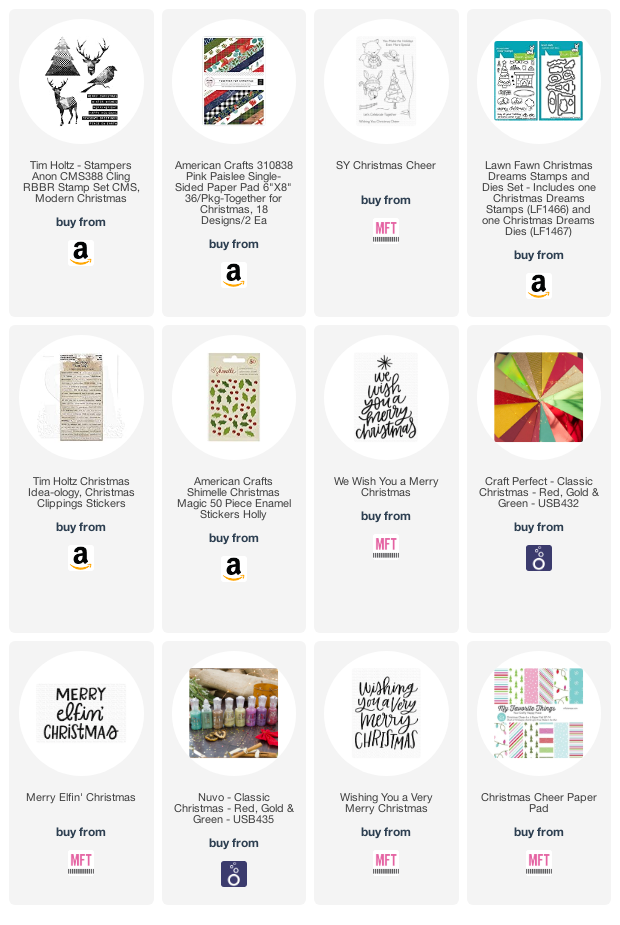 Save It For Later